HIGH PINES DEXTERS - Cattle For Sale
Premium quality Dexter cattle for dual purpose use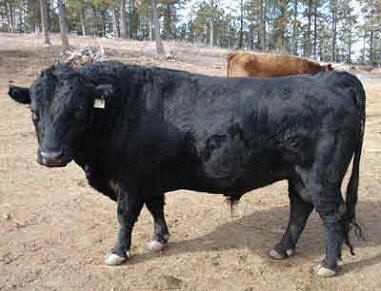 Shome Mark, ADCA #12003
Heterozygous polled, Black
Carries Red and Dun (ED/e+)
Dam:Shome Meri
Sire:Twilight Jake
Chondro and PHA free
Mark is moderate sized, passes on strong milking traits and his easy going personaltiy to his offspring. Is the sire of High Pines Jade (see Herd pictures)
$25 per straw
Double click here to edit this text.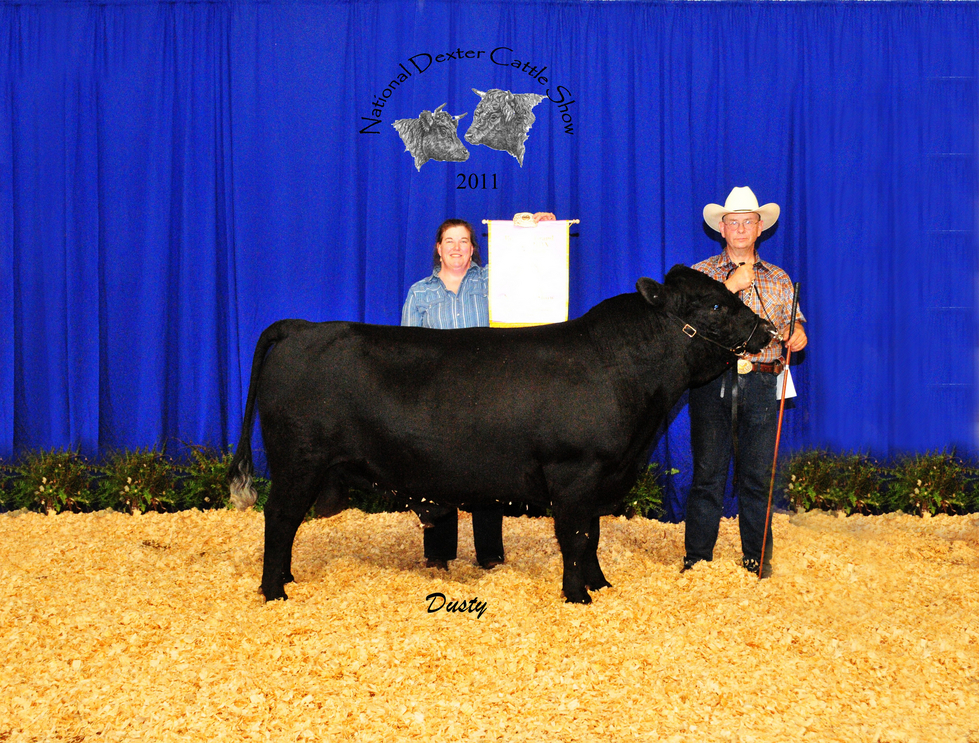 Glenn Land Mr. Toney ADCA #:020826
Heterozygous polled, Black
Carries Red and Dun (ED/e B/b)
Dam: Zediker Garnet
Sire: Glenn Land Mr. Redfire
Chondro and PHA free
Toney is moderate sized, gives his great deapth of body to his offspring. He is very correct in his stride and has great top and bottom lines.
Shown 7 times, has been the Grand Champ 5 times and Reserve Grand Champ twice. Shown here at age 3 at the 2011 AGM.
$25 per straw

​

​​​​​**** NOTE *****
--- All animals are PHA and Chondro free.
---Any animal born 2013 and beyond is parent verified.
---All animals are halter trained except as noted.
---Current on all vaccinations recommended by our veterinarian ( Zoetis 'S​electvac' program)
---We pay for Health Certificates to your destination, Brand inspection (required by SD), and ADCA transfer of registration​
---Call for more/different pictures (if not posted) and with questions.​​​​​
---We stand behind our animals and our sales!!


High Pines Ferley, ADCA # 036593
Heterozygous polled
Dun, carries Red (ED/e+)
Dam: LHR Fancey
Sire: Wieringa's Bart NG
Ferley is wide, long and deep bodied!
Easy going temperament.
2017 ADCA National Reserved Grand Champion Bull as well as several other Championships​.
We have several of his offspring and are very happy with them.
Domestic price: $50 per straw
Call for international pricing​​​​​​​​​
We are sold out for 2022, to those of you that honored us by purchasing our animals this year, THANK YOU!
Please call to reserve your 20203 calf out of our Multi time Champion Bull "Glenn Land Mr. Brice"